This post may have affiliate links, which means I may receive commissions if you choose to purchase through links I provide (at no extra cost to you). Read More
What's one of the first things you notice when you walk into someone's home? I'll bet you the majority of readers would say that the first thing they notice is the smell. Each home has its own unique scent and it's important to make sure that your home smells clean and fresh. Learn how to make your house smell good with these simple, effective steps.
Keeping your living space smelling good and fresh is important, not only for health reasons but it is important for maintaining the overall air-quality of the space where you live and breathe.
What Causes Bad Smells in Your Home?
It's all too easy for homes to accumulate bad smells. It happens. Once you identify the offending culprits, you can take care of them. Any number of things can be the root cause of bad smelling odors, from plumbing issues, to cooking smells, a garbage bag that needs to be taken out, old carpet, pets, upholstery that hasn't been cleaned for too long, or just having the house closed up without allowing fresh air in.
In any case, having a bad smelling home can be easily avoided. Finding the solution to any bad smells that have infiltrated your living spaces requires identifying the root cause of the smell. Here are some tips and tricks for eliminating common bad odors around your home.
Smells in the Kitchen
Kitchen towels and wash rags should be washed regularly since they are used multiple times daily to clean up spills and food messes of all types which can create bad odors throughout the kitchen.
Dish sponges also need to be replaced at least every 2-3 weeks because they are breeding grounds for bacteria and can accumulate bad smells quickly. If they get dirty sooner than that, you can also wash dish sponges in your dishwasher whenever you run a load of dishes and that will clean them too.
Clean the kitchen drain. The kitchen drain sees a lot of food and drink messes and can cause smells if it is not deep cleaned regularly. As a simple, effective fix, pour some vinegar into the drain. If you have a garbage disposal, fill your sink with hot water and vinegar, remove the drain plug and turn on the disposal as it drains. It will make a world of difference!
Musty towels. Everyone's had the chance to experience just exactly how unpleasant a mildewed towel smells. That happens when a damp or wet towel sits for too long in the washer or sits on the floor for too long after someone has used it to dry off after a shower. Luckily, this doesn't mean that your towels are ruined forever. There are several tips and tricks you can use to get rid of the mildew smell in towels. Hint: it's not as hard as you might think!
Deep clean the dishwasher. The dishwasher gets to see a lot of food scraps and leftover messes, which accumulate in the body or under the spinners of the dishwasher. This causes odors to form if not cleaned regularly. Deep clean your dishwasher at least once a month, as well as regularly wipe out any visible chunks of food. Not only will it help to keep smells away, but it will help maintain your dishwasher.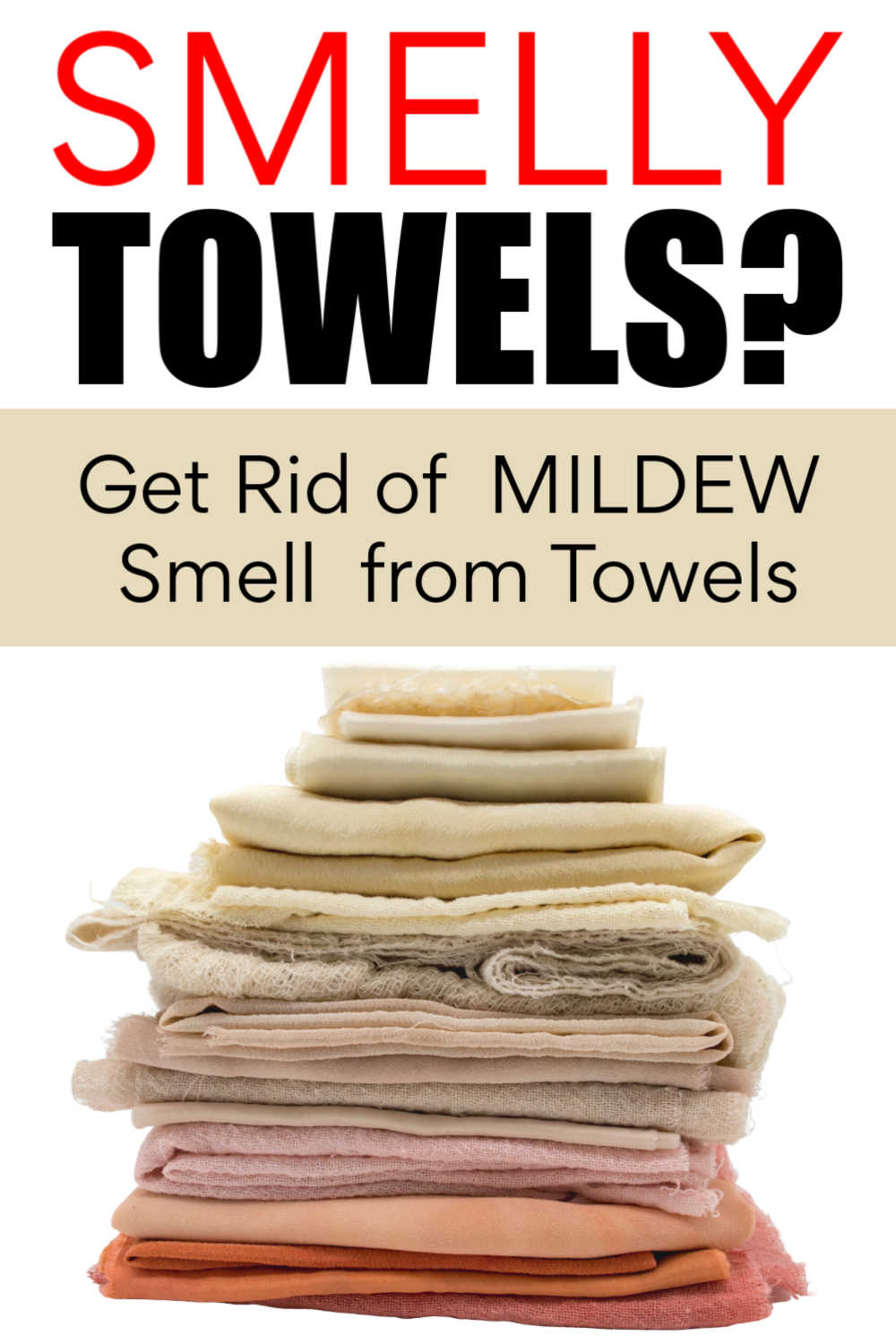 Smells in Rest of Your House
Remove Pet Odors
Pet odors caused by dandruff, urine, and hair shedding need frequent attention. If you have pets in your house, then it is nearly certain that they have caused odors at some point. The good news is that you can minimize smells with a few easy steps. First and foremost, vacuum regularly to eliminate the dandruff that accumulates in the carpet and on the floors. Of course, spot clean anytime your pet leaves a mess involving food or urine indoors. If your pets sit on any upholstery surfaces, be sure to deep clean those too, at least bi-monthly.
Tackle Bathroom Smells
Bathrooms are a breeding ground for smells! It's no secret that bathrooms are probably the most likely place where your house will accumulate bad odors. For starters, using fans with timers and keeping a deodorizing spray handy will help in general to keep the bad smells at bay.
For recurring smells, check for plumbing related issues. Check the p-trap in your bathroom sink to make sure it contains water, if the water from the p-trap is not present, then sewer smells can come through. Run some water in the sink to refill the p-trap, and see if the smell goes away. If it is a recurring problem, you might want to have a plumber diagnose the reason the p-trap is emptying.
Keep extra rags in the bathroom to spot clean any sitting water that has splashed onto the floor. Water can degrade flooring over time and cause mildew smells. Keeping up on this will allow you to extend the life of your floors too.
Run a fan or crack a window while taking hot showers to prevent steam damage from degrading wall coverings.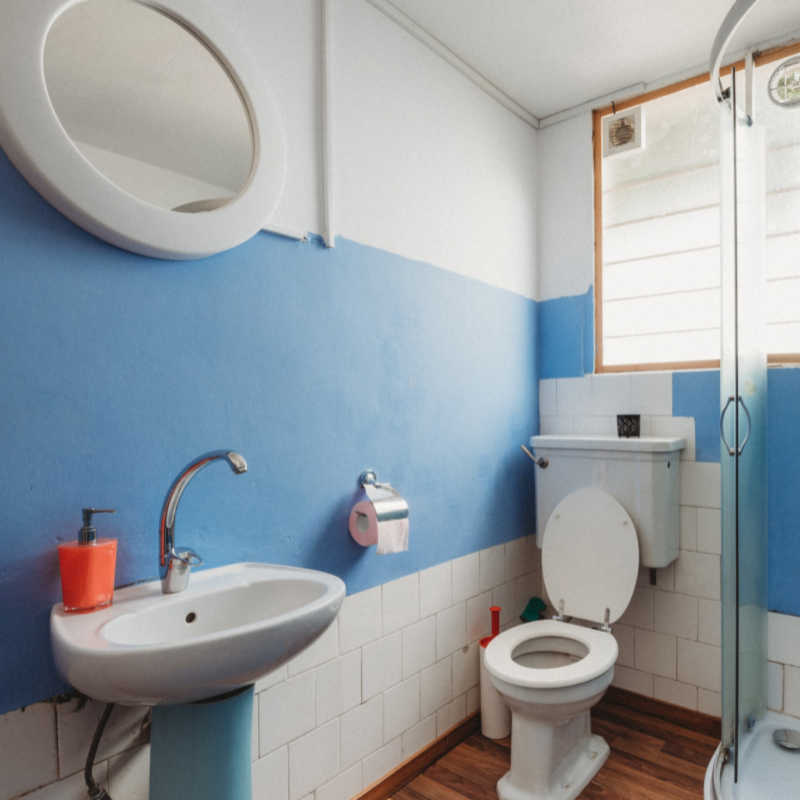 Give Shoe Smells the BOOT!
Shoe Storage. Shoes can be a major source of odors, especially in a shoe storage closet. Sprinkle some baking soda in shoes to neutralize odors, or keep a natural shoe deodorizing spray handy. There are also UV light sanitizers which eliminate shoe odors and sterilize any bacteria as well.
Home Ductwork Smells
Ductwork. We had not had our duct system cleaned in several years and started to notice mold forming around our basement unit. We called the professionals in. It wasn't cheap, but it's a worthwhile investment since mold formation poses serious health risks and unpleasant odors. It made a huge difference in the quality of the air almost immediately – the house smelled amazing after the cleaning.
Easy Tips and Tricks to Make Your Home Smell Amazing
Here are ten simple ideas for eliminating general odors around your home and creating a better smelling living space:
Open the Windows
Never underestimate the power of letting some fresh air inside your home. It is the fastest and most effective technique for removing stale smells and getting rid of stagnant, smelly air. We make a habit to open up a window each morning. This is my favorite solution, because it is FREE!
Natural Deodorizing Sprays
Keep a few natural deodorizing sprays in different rooms around the house to have on hand on an as-needed basis. These are especially great for bathroom use.
Activated Charcoal Air Purifiers
Activated charcoal is a very effective air purifier by trapping contaminated air particles into its molecules through a process known as adsorption, leaving the rest of the air purified. These are great odor eliminators and work well to keep houses smelling fresh and odor-free.
Keep Fresh Flowers Around The House.
This is a pretty and effective way to keep a house smelling fresh and clean. Flowers give off a subtle and sweet smelling fragrance wherever they are kept. Plus, they're gorgeous!
Make DIY Cleaning Sprays With Essential Oils
It's easy, take several drops of lemon essential oil, combine with water and baking soda, put in a spray bottle, and shake until all ingredients are combined. Use on countertops for routine and daily cleaning, and to keep your kitchen and bathroom smelling fresh.
Sprinkle Baking Soda On Carpets And Soft Surfaces
Baking soda doesn't get nearly enough credit as a household tool. It is an incredibly powerful and effective cleaning agent that works perfectly to eliminate odors. Sprinkle a light dusting of baking soda on carpets, upholstery, or car seats and let it sit for a couple of hours before vacuuming it off. Think of it as a kind of dry shampoo for the soft surfaces in your home.
Decorate With Eucalyptus Leaves
More specifically, hang some strands of eucalyptus leaves in your bathroom, so that the steam from your shower will release a yummy scent each time. Eucalyptus gives off an energizing and soothing scent and will leave your smelling clean.
Tips for Great Smelling Homes
Important: The following ideas are effective ways to temporarily cover up smells. If you have a lingering, long term smell, please find the source of them smell and resolve it. Covering it up will not do anything to fix the problem.
Light candles. Candles only work to temporarily cover up bad smells. You still need to solve the problem to stop the source of the foul smells. Candles will, however, help transient smells, such as cooking smells, to dissipate. A good alternative to candles is to use scented candle warmers instead. Plus, they are safer to use in homes with kids and pets.
Potpourri. This works the same as candles, offering temporary sweet smelling scents into places. Potpourri is cheap and easy to make as well. I'm in the habit of freezing fruits that are past their prime to use in homemade potpourri later. Potpourri can also be steamed on the stovetop from time to time to create a wonderful smelling aroma in the home.
Purchase an oil diffuser to diffuse essential oils into your home. Using essential oils to make your house smell good is an effective way to keep bad odors at bay. Plus you'll be able to enjoy the added effects of aromatherapy. Diffuse peppermint oil for energy, eucalyptus oil for cleansing, lavender oil for calming, and lemon oil for vitality.
Commercial Organic Deodorizing Products
When using commercial organic deodorizing products, it is important to use ones that contain all natural ingredients and to avoid products that introduce harmful chemicals into your home. Here are a few of our top picks:
Lemon Verbena Deodorizing Spray is an all natural spray that instantly leaves your rooms smelling fresh and odor-free. It's great for bathrooms, kitchens, and any living spaces that are prone to odors.
It is made from citrus plant derived essential oils to add a little zing and natural freshness into your home.
Fresh Wave Commercial Odor Eliminating Air & Surface Spray works to truly eliminate odors by absorbing them instead of masking them. It is powerful enough to neutralize even the strongest odors and can be used on a variety of surfaces for commercial or home use. It is made from all natural, plant-derived ingredients and does not contain any harmful chemicals.
NonScents Carpet Odor Eliminator is a great option for pet owners or anyone else who notices bad odors accumulating in the upholstery, carpeting, or soft surfaces in their homes and living spaces. It works to eliminate odors caused by urine, pet dandruff, smoke, mildew, and dirt. It is made from biodegradable and all natural ingredients.
Related Posts