This post may have affiliate links, which means I may receive commissions if you choose to purchase through links I provide (at no extra cost to you). Read More

Like myself, you've probably heard of toilet bowl freshener called a variety of fun different names. DIY Poo poo spray, poop spray, poo pourri, toilet freshener, toilet deodorizer– if you know of any other far-out terms for this stuff, let me know so that I can add them to my list!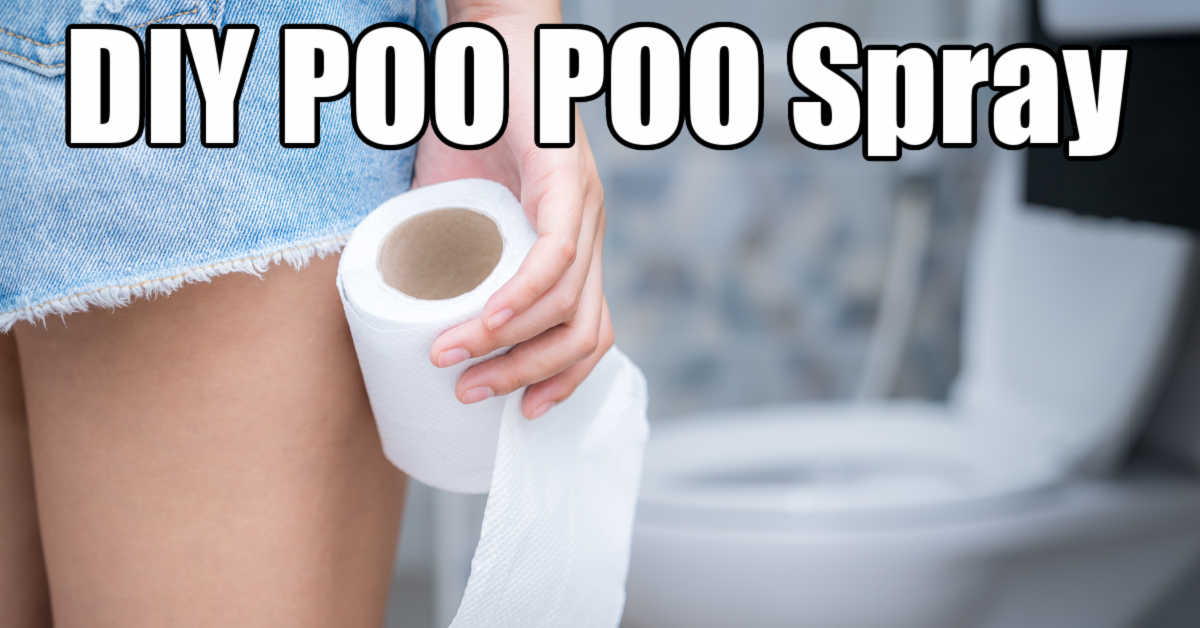 At the end of the day though these terms all refer to the same handy, bottled magic. A little spray bottle that is kept close to the toilet and is used to mask the ever-undesirable scent trail that follows a number two session.
👩‍🍳 The Concoction
The official Poo Poouri spray costs about $10 not including shipping. It's a two ounce bottle. That's a lot of money for not a whole lot of product. I originally owned the official Poo Poouri spray before making my own and can honestly vouch that the DIY version works just as well as the store-bought one!
While the store-bought spray doesn't actually contain any harsh or environmentally-unfriendly ingredients, it does contain simple, natural ingredients that you probably already have lying around your own home, so why not just make your own for a fraction of the price?
When it comes down to it, poo poouri is just water, alcohol, and a blend of essential oils. It's as simple as that. The essential oils create a sort of oily, barrier layer on the surface of the toilet bowl, so the spray is intended to be used before and after you do your business, offering double scent protection. The alcohol also works to kill bacteria and germs, further eliminating unpleasant smells.
One of the best things about making your own poo poouri spray is that you can customize it! Use whatever essential oil combinations you love. Heck, it's so cheap to make your own, that you could even make 4-5 bottles at a time for the same price as buying one of the store-bought Poo Poouri bottles. I like making a variety of different bottles at once, each with different essential oil combinations.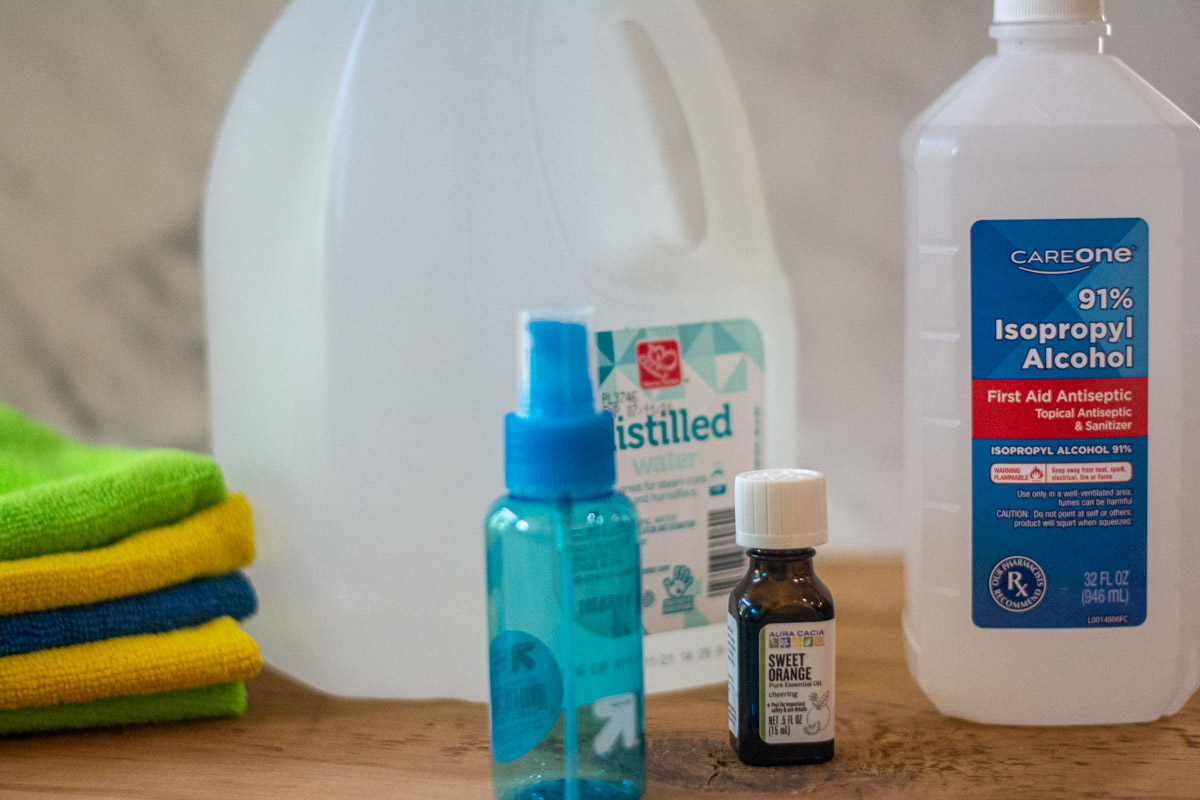 Different Combinations
The recipe for making toilet freshener is basically water + alcohol + essential oils, so It's a lot of fun to experiment with different essential oils, to see how different scent combinations turn out. I love making festive and seasonal scent combinations, pine and "foresty" blends in the winter and fresh, citrusy blends in the summertime.
When using essential oils for beauty purposes, or even for a diffuser which you are directly inhaling the vapor fumes of, I always encourage people to invest in the best quality oils. But when it comes to making this DIY poo poouri spray, there is not really a need to go for the best quality oils out there. You are basically putting these oils in the toilet, so any quality essential oils will do, even the inexpensive brands. In fact, this is one of the best uses for inexpensive essential oils, which can be purchased for $2-$6 per bottle online. And since they are ultra-concentrated, you'll only use a few drops of each type of oil per toilet freshener batch, meaning that your essential oil bottles will last for quite a while!
Here are a few of the scent combinations that I've come up with that I love using for my toilet freshener recipes (I actually use these combinations for any DIY recipes that involve essential oil blends):
Citrusy summertime
– 5 drops of lemon + 5 drops of grapefruit + 8 drops of orange
Christmas blend – 5 drops of clove + 5 drops of cinnamon + 5 drops of orange
Winter comfort – 5 drops of cinnamon + 5 drops of myrrh + 5 drops of ginger
Foresty feels – 8 drops of pine + 8 drops of juniper
Sweet dreams – 8 drops lavender + 10 drops chamomile
Zingy, refresh blend – 8 drops of lemon + 8 drops of lavender
Bonus tips
If you have multiple bathrooms, I recommend batch-making quite a few of these bottles at once so that you can keep one in every bathroom near the toilet.
Labeling your bottles, with a simple sticker hand-written label is a great idea. Simply stick a label onto the bottle and write "Poo Poo Spray. Shake well. Spray inside the toilet bowl four times before taking a poo." You can also include the name of the essential oil blends you used for the specific bottle if you'll be making different bottles with different blends.
The recipe can be doubled for use in a four ounce spray bottle.
Related Cleaning Articles
Poo Poo Spray
Easy Instructions to Make Your own Poo Poo Spray and keep your bathroom smelling great.
Materials
15-20

drops

Essential Oils

1

tbsp

Isopropyl Alcohol

any type of rubbing alcohol

¼

cup

Filtered Water

or distilled
Instructions
Fill the empty spray bottle with the tablespoon of alcohol and add the essential oils. Shake the bottle to thoroughly combine them.

Then add enough water to fill the remainder of the bottle, leaving just a tiny bit of space at the top.
Notes
Keep the bottle in an easily accessible place near your toilet.
Spray the solution onto the surface of the toilet bowl 4-5 times before you do your business.
Then flush as usual when you are done. If there is still an unpleasant smell lingering around, you can spray the toilet surface again. The poo poouri spray can also be sprayed in the air of the bathroom to give a general bathroom refresh.