This post may have affiliate links, which means I may receive commissions if you choose to purchase through links I provide (at no extra cost to you). Read More
Oral hygiene is important. We all know that. But even with regular visits to the dentist and fancy dental care products, many people still struggle with bad breath, tooth decay, and gingivitis. Fortunately, these homemade natural mouthwash recipes will help you!
Luckily, all of these conditions can be managed and prevented with the help of a consistent and thorough at-home oral hygiene routine. Brushing teeth twice a day, flossing, tongue-scraping, and a high-quality, natural mouthwash are all essential components of maintaining good oral health.
The importance of using an effective mouthwash is often overlooked. Let's dig a bit deeper into the importance of using mouthwash on a daily basis to see how this can be integrated into your oral health routine. You don't need to spend a lot of money buying it at the store. In fact, a homemade mouthwash is extremely effective and will be much easier on your wallet
Why Is Mouthwash Important?
Mouthwash tends to be one of the most overlooked components of an oral health routine. But why is it so important? The regular use of a high-quality, chemical-free mouthwash helps to prevent and manage bad breath, tooth decay, gingivitis, and a variety of other oral health issues by killing the bacteria that causes them. Sounds like a commercial, right? But, it's true.
Mouthwash also helps to strengthen enamel, prevent the buildup of plaque, maintain the pH of the mouth, and remineralize your teeth, which lessens the chance of tooth decay. Ultimately, mouthwash is a crucial part of any oral health care routine that shouldn't be skipped.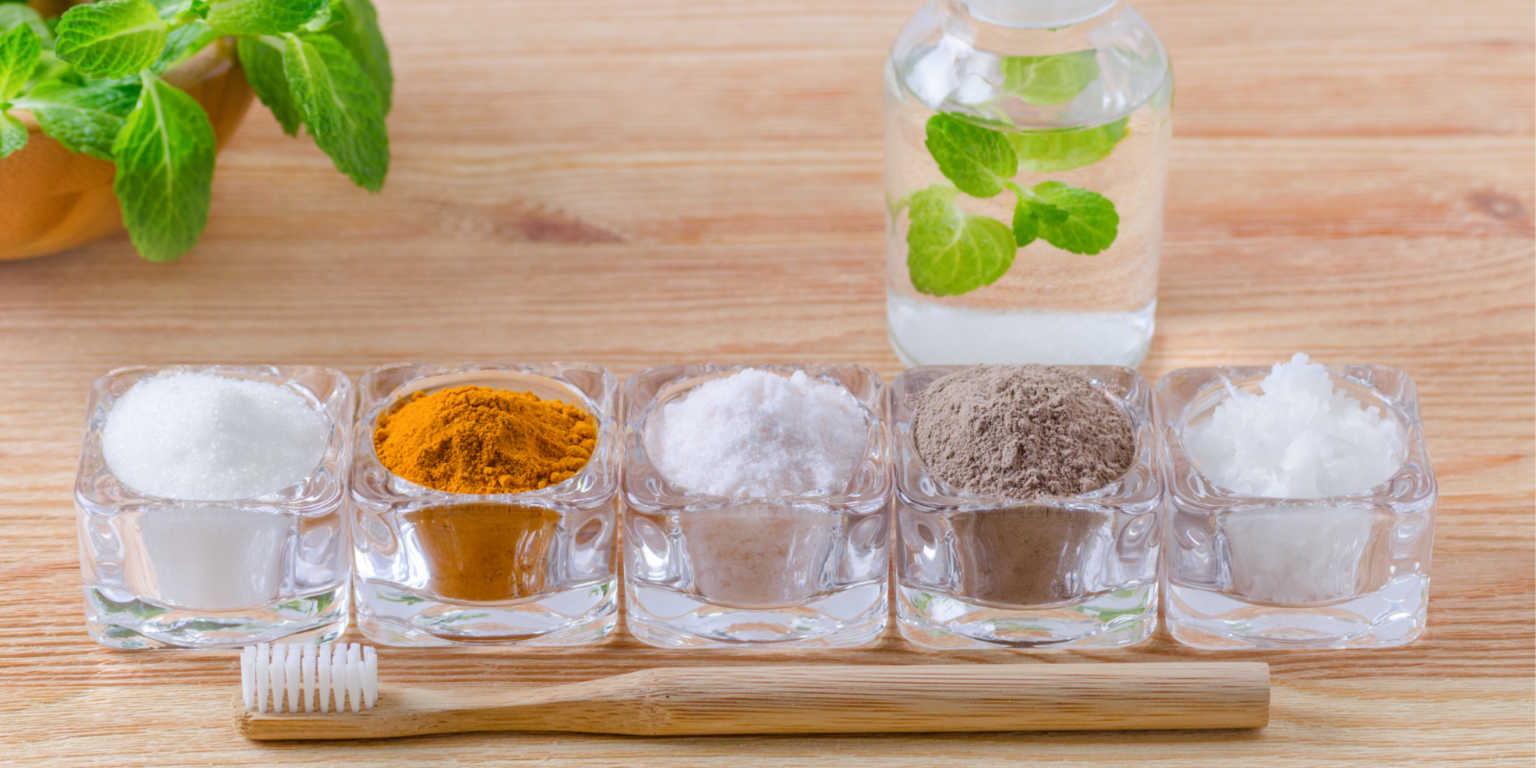 What Kind Of Mouthwash Is The Most Effective For Maintaining Oral Health?
Using a natural mouthwash alongside your routine brushing and flossing routine is the best way to keep bacteria at bay and it helps to prevent oral health issues. Conventional, over-the-counter mouthwashes contain harsh chemicals and ingredients, such as sodium lauryl sulfate and triclosan. In fact, triclosan was banned by the FDA in 2017 for a myriad of reasons. Read the Consumer Reports article for more information.
Over-the-counter mouthwashes also contain other ingredients such as: alcohol, chlorine dioxide, chlorhexidine, cocamidopropyl betaine, parabens, saccharin, and formaldehyde. I wasn't sure adding all those chemicals to my body was a good idea, especially when a DIY mouthwash recipe was readily available.
These are a few of reasons to go natural when it comes to choosing a mouthwash. Homemade mouthwashes use organic and tested natural ingredients which are effective for cleaning the mouth and eliminating bacteria. They offer the same benefits as conventional, over-the-counter mouthwash. Natural and alcohol-free mouthwashes are also a gentler option for anyone with oral sensitivity caused by medical conditions, medications, or brushing habits.
What Are The Benefits Of Natural Mouthwash?
Effective for preventing gum disease, tooth decay, and gingivitis
Contain no harsh chemical additives or preservatives
Contain natural antibacterial properties
Don't cause dry mouth
No mystery ingredients
Feels great and leaves a clean feeling mouth without the intense burn that commercial mouthwashes can cause
Saves money. Natural mouthwash can easily be made at home with simple, inexpensive ingredients
When making your own, you can choose from a variety of recipes
What Are The Concerns With Commercial Mouthwashes?
Alcohol-based (up to 18-26%!), which can cause a dry mouth. Dry mouth syndrome can actually worsen bad breath and change the pH of your saliva.
Burning sensation may occur that is caused by irritants like menthol, thymol, and eucalyptol.
Some mouthwashes contain Chlorine Dioxide. Here is the CDC's Occupational Health Guidelines for this chemical. While this chemical is effective in killing bacteria, I wasn't looking forward to putting that in my mouth.
Some mouthwashes contain Chlorhexidine which kills bacteria. The Mayo Clinic notes that it hasn't been tested on children and using this may stain your teeth. Nope! Not for me, thanks.
Some mouthwashes contain the chemical Formaldehyde which is the chemical used to embalm dead bodies– insane! In fact, the EPA even notes that formaldehyde is a "probable human carcinogen." Read about it at cancer.org. Sure, it is in such a small dose, it won't embalm anyone, but I don't want that in my system if alternatives exist. It just doesn't make sense to put that in my mouth.
Don't Have Time To Make Your Own Natural Mouthwash?
No problem! There are quite a few good quality, all-natural mouthwashes available commercially that you can consider.
Related Posts
Homemade Natural Mouthwashes
Find several DIY mouthwashes that eliminate potentially harmful chemicals.
Materials
Distilled Water

Xylitol

Baking Soda

Essential Oil

Anise Stars

L-Arginine

Calcium Carbonate

Blue Green Algae

Cloves

Turmeric
Instructions
Refreshing Classic DIY Mouthwash
Combine 2 cups distilled water, 1 ounce xylitol (birch sugar), 1 tsp baking soda, and a few drops of your favorite essential oil (peppermint, spearmint, cinnamon are some common ones used for mouthwashes) together in a jar and shake vigorously. The ingredients will combine fairly quickly.
Remineralizing Natural Mouthwash
Soak 2-3 anise stars in one cup of water overnight.

Remove the anise stars from the water and add ½ teaspoon L-Arginine, ½ teaspoon Calcium Carbonate, ¼ teaspoon of Blue Green Algae to the water.

Whisk until well combined.

Transfer mouthwash to a small mason jar or glass bottle.
Turmeric Mouthwash
Soak 3-4 cloves in one cup of water overnight.

Remove the cloves and add ½ teaspoon Calcium Carbonate, ½ teaspoon L-Arginine, ½ teaspoon Turmeric, ½ teaspoon baking soda to the clove-infused water, including an additional one cup of water.

Whisk until well combined.

Transfer to a small mason jar or glass bottle.
Natural pH Balancing Mouthwash
Add ½ teaspoon Calcium Carbonate, ½ teaspoon Baking Soda, ¼ teaspoon Xylitol, ½ teaspoon Blue Green Algae, 1 cup Water in a small jar and whisk until combined.
Notes
Baking soda neutralizes bad odors, thus eliminating bad breath. It also

prevents erosion of tooth enamel by neutralizing acid in the mouth.

Xylitol is a natural sweetener that is found in some fruits and vegetables and has been shown to remineralize tooth enamel and reduce plaque.
L-Arginine is a naturally occurring amino acid that works to prevent tooth decay and

optimizes

oral health.

Calcium Carbonate gently and safely removes stains and debris from teeth, while remineralizing.
Blue green algae works as a natural pH stabilizer that moisturizes the mouth and maintains the health of the oral microbiome.
Anise keeps breath fresh and prevents bad breath.
Cloves stimulate circulation and enhance the health of gum tissues. They also have antimicrobial and antifungal properties.
Turmeric is an anti-inflammatory agent and helps whiten teeth.